Payroll Services & Payroll Taxes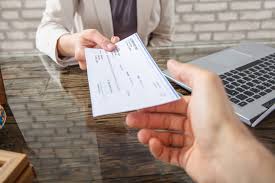 CBM's Payroll Services is here to help your business run smoothly and more efficiently.  How much do you value your time? It is an important question a business owner must consider whether to prepare payroll internally or hire a payroll provider. Sure, you can prepare payroll yourself, every pay period adding employee hours, calculating payroll taxes correctly and paying them to the appropriate agencies, cutting and distributing checks, and filing returns on time.
But is that the most effective use of your time?
CBM clients don't think so. They decided their time is better spent on business priorities such as marketing, sales, and customer service.  Leave the back office work to us, because that is what we love to do.
If your business is large enough that you have to deal with payroll services, come talk to us at CMB about how we can make your payroll process run smother and make it more cost efficient.  Contact us today!
Contact Us For A Free Consultation
We would like to help meet all of your personal and business financial accounting needs.  Contact us today for FREE consultation.
Our Location
1901 Kentucky Ave.
Paducah, KY 42001